Mad about Toys ? So are we!
We absolutely love 'em. Above all, we share the joy in them with the kids who love them so much.
As a mum of three young, active and crazy kids (aged five, eight and ten), I love watching them laugh, create, discover and learn through play.
The right toys are not only fun. They're also wonderful for enriching their minds and helping their development.
I bring my passion for toys to Toy Madness, named after the way my team and I are completely nuts about toys. We love having fun, and hope you do too!
During the three years Toy Madness has been in business, we've learnt which toys are the coolest and the most fun - and which ones the kids really love.
Fun, educational toys for all ages
Like you, we want your kids to have toys that reward them in more ways than just play. The best ones help kids learn - in a subtle fun way that educates while it entertains - while your kids never feel they're being taught.
Quality and safety are critical
I would never sell anything I wouldn't let my own kids play with. In fact they test the toys we sell. If they aren't crazy about them, we usually don't stock them.
Add to that the destructive antics of our older toy testers as they pound our toys to limits that little kids wouldn't even dream of - and you'll know our toys have got what it takes!
As one parent to another, I wouldn't have it any other way! It's vitally important that I know where my toys are made and what they are made from so I can offer them with complete confidence.
Forget the shopping expedition!
As a busy mum, I know how tough it is to find time for shopping  - not to mention the whole stroller/car/traffic thing.
So we aim to make your shopping experience easy and hassle-free. Toy Madness is open for business 24 hours a day, 7 days a week, so you can shop at home whenever it suits you.
Toy Madness is based in Sydney but able to deliver to you wherever you are- with a flat shipping rate across Australia.
Take a look around
You'll find the Toy Madness website easy to navigate - just shop by type of toy, brand or see what all the other parents are shopping for. And you can shop here with confidence as the Toy Madness website and shopping cart are 100% secure.
I know our toys will bring you and your family plenty of fun. Thanks for dropping in, and have a  MAD time shopping for toys the easy way!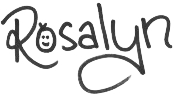 Rosalyn
Founder of Toy Madness (ABN: 69 896 784 248)